Barramundi - Wild One inside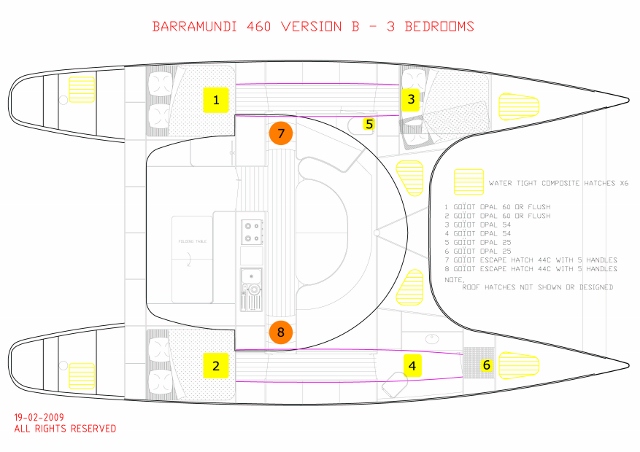 Layoutplan Barramundi
finally the reward - finest and super light materials are used inside
Interior, layout:
Thefurniture is kept light (Sandwich instead of massive wood has been used ) butstylish with mahoni wood finish – all weight relevant parts made of foam andwood venir.
Mahaoniparts have been worked with CAD machines.
Layout isa owner version with doublebunks in the front and rear on the starboard side (a bathroom in the center) and one double bunk on the port side with one bigbathroom and shower in the front.
All 3double bunk beds equipped with 7 zone cold foam matresses - queensize.
Saloon, Kitchen, Charttable:
Starbordside midsection and bathroom: